Apple hasn't missed a year and released a new basic iPad every year since 2017's 5th generation, going up to the 9th generation this year. There will be a new model in 2022, says Mark Gurman of Bloomberg, which will bring minor upgrades just like its predecessors.
The 2021 model got bumped up to an Apple A13 Bionic chipset (up from A12), which means that it is a couple of generations behind the current iPhones. We can expect another bump. The basic iPad was also rumored to have an iPad Air-like design, but that didn't pan out – maybe next year.
As for the next iPad Air, there was a version with an OLED display being developed, but that development was suspended. So, the new model will stick with LCD for another generation (probably not Mini-LED, though).
The current iPad Air is from last year and runs on an A14 chipset, while the new mini got the A15, along with an ultra-wide selfie camera for the Center Stage feature. Gurman expects that the new Air will get on par with the mini with a chipset and camera upgrade.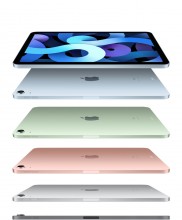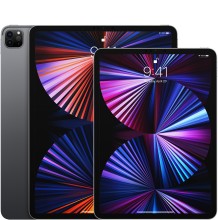 iPad 10.2 (2021) • iPad Air (2020) • iPad Pro 11 and 12.9 (2021)
Said chipset will probably be the Apple A15 or A16, as the M-series are reserved for the iPad Pros and Macs. The choice between the A15 and A16 will probably be made depending on availability – Apple already had to cut back on iPad production as the new mini was competing with the iPhone 13 series for chips. That must have been a tough choice, considering that iPad sales were up in Q4. So, if the A16 chip is in short supply, there is a good chance that the iPad Air will get this year's chip instead.
Unlike the new Air, the new Pros may get OLED, we've heard murmurs of double-stacked panels with extra-high brightness for the iPad and MacBook Pros. While Gurman didn't say anything about OLED, he did say that Apple is exploring wireless charging support for the next iPad Pros. This will allow them to charge off stands and keyboard docks and such.