AI is a whirlwind that is coming our way whether we like it or not
In its evolution, humanity has come to a very critical juncture. AI is a transformative technology that will completely change our world upside down. It would disrupt many industries, labour markets and the life as we know it, while massively increasing productivity, efficiency and making human life easier in unimaginable ways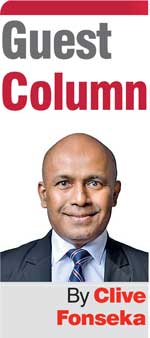 Artificial Intelligence or AI has become quite the buzzword these days. AI has been able to generate a lot of excitement and fear at the same time. The recent launch of ChatGPT has made AI's capabilities known to a wider public. It has also sparked numerous discussions over what AI could bring on to the table for the advancement of the human race as well as the potential destruction of it. 
AI stopped being a fantasy in Hollywood sci-fi movies the moment serious proponents of it called for a "pause," which signalled that the technology is advancing so rapidly that it could go beyond human control. The US-based NGO Future of Life Institute recently called for a six-month "pause" on the most advanced form of AI developments and most vocal proponents of AI such as Tesla-fame Elon Musk backed this stance. Tesla hugely depends on the most advanced AI technology in its quest to create autonomous cars for the future. 
Apart from the potentially existential threat posed by AI to humans—machines overtaking humans as shown in some Hollywood movies—the immediate threat AI is associated with is its ability to destroy jobs and certain professions. As history shows, modern technology that came into being from time to time created new job opportunities replacing those they destroyed. But with AI, you can't have such assurances. Previous technologies mostly took over unskilled tasks. But AI has already shown capabilities to perform white-collar tasks such as copywriting, editing, summarising and so on.
AI and Fourth Industrial Revolution
AI is a major driving force behind the so-called Fourth Industrial Revolution, a term coined by Claus Schwab, the Founder and Executive Chairman of the World Economic Forum. The First Industrial Revolution began in the 18th century with the advent of the steam engine. The Second Industrial Revolution in the late 19th century was characterised by electricity and other scientific discoveries which led to mass production. The Third Industrial Revolution came in 1950s with the advances in computer technology. 
But unlike the first three revolutions, the Fourth Industrial Revolution and its leading driver AI, has caused much anxiety among people's minds. There are reasonable fears that Fourth Industrial Revolution could lead to greater income inequalities with the world's capital, resources, and advanced technologies getting concentrated among only a few. Schwab himself says that the changes may be brought by the Fourth Industrial Revolution characterised by disruptive technologies such as AI, Machine Learning, Internet of Things, Robotics etc. could be so profound and there will be no time in history that offers greater promise or potential peril.
Creating the right balance
By now it is clear that AI is a whirlwind that is coming our way whether we like it or not. We have unleashed a monster and it is important to keep it within the control of the exorcist. With the amount of data that is being harvested every single day, within a year one would feel that ChatGPT, which has vowed many with its generative AI capabilities, is like the Ford Model T!
Hence, in its evolution, humanity has come to a very critical juncture. AI is a transformative technology that will completely change our world upside down. It would disrupt many industries, labour markets and the life as we know it, while massively increasing productivity, efficiency and making human life easier in unimaginable ways. 
So, where should we draw the line? It is important that AI is brought under a strong regulatory/governance framework. The light touch approach which some countries have adopted towards AI might prove insufficient. After all, we are talking about a metaverse with AI, where physical and digital worlds come together. If we take it lightly, we will end up in a dystopian reality. So, like with many other new technologies that preceded AI, it is important to create the right balance where AI will contribute to the advancement of humanity, environment and industries and not to their destruction.
AI and financial services industry
Since I am involved in the banking industry, when it comes to thinking of how AI could completely revolutionise the financial services industry, on a frank note, it gives me great hope and some degree of anxiety. However, the potential benefits AI could bring to the industry outweigh the disadvantages. 
Globally a lot of financial services outfits including banks have already incorporated AI into their operations in varying degrees. While in developed markets, AI adoption is faster, in Sri Lanka also, where the banking industry remains comparatively conservative, AI-based technologies are being already used to carry out certain functions. Chatbots are one popular example. Several local banks have deployed chatbots to deal with customer inquiries. While most of these are at a very primitive stage, it is definitely a step in the right direction. 
There are numerous ways banks and financial institutions can harness the power of AI for their advantage. Let me just mention a few briefly.
As what is already being done with chatbots, banks can use AI-based technology to provide personalised banking to their customers. With AI-powered chatbots, apps and voice-controlled virtual assistants, banks could interact with their customers 24/7, address any queries they have, help them to make financial decisions and even remind them to pay their utility bills, insurance premiums, etc.
Another area where AI-powered tools can be of great service to the financial services industry is when it comes to fraud detection and averting cyber-attacks. Already by analysing customer behaviour and buying habits using AI tools some leading global banks are preventing credit fraud to a greater extent. Also, AI can help banks to prevent money laundering by flagging suspicious transactions. In the same way, cyber-attacks on banks can be minimised through AI by detecting patterns in data that may suggest suspicious or malicious activity.
AI tools can help banks to take more data-backed credit decisions and eliminate human biases when it comes to assessing a potential borrower. In this case, apart from usual direct data that go into find out the eligibility of a borrower, such as his/her salary, assets, etc., alternative data such as internet and smartphone activity and credit card activity could be used through AI algorithms to determine credit worthiness. 
Other two key uses of AI technology in financial services could be for risk management and process automation. Automation of repetitive tasks is not a new phenomenon. It could cut operational costs for financial services organisation drastically. Also, it reduces the need for brick-and-mortar presence for banks, which again helps cut cost significantly. 
When it comes to risk management, in addition to processing enormous amounts of data using AI tools to identify risks, a task that would take many human hours or even days, financial institutions can use AI technology to ensure regulatory compliance, which is an integral part of risk management.
In addition, AI will help financial sector organisations to come out with better and more accurate forecasts not tainted by human biases.
However, all this could cost jobs to a lot of people. Hence the anxiety. 
Conclusion
On the whole, it is clear that AI presents modern society, industries, policymakers, regulators, news media, and so on with great opportunities and even greater challenges. While AI has the power to minimise fake news, find plausible approaches to fight climate change, and incredible medical breakthroughs,  it can also be used in numerous ways for the detriment and utter destruction of the human race.
 Anyways, the genie is already out of the lamp and it is impossible to put it back in the lamp. So, it is now a matter of using the genie in a beneficial way to the human race and planet, and not letting it to fall into the wrong hands at any cost. 
(The writer is the Acting Chief Executive Officer of People's Bank.)