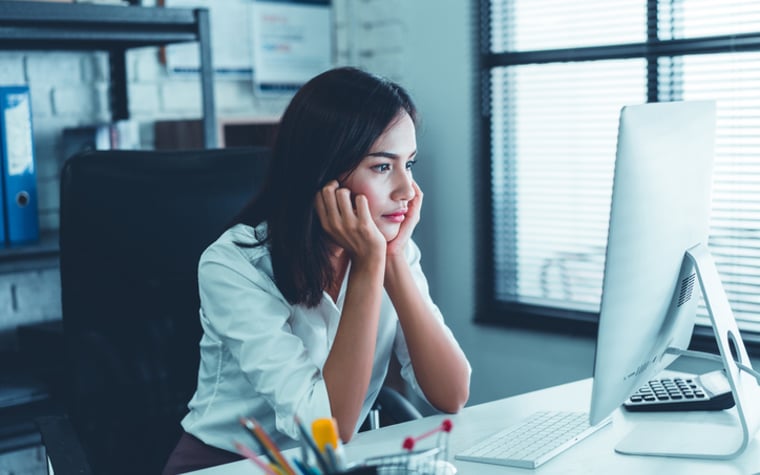 If you're tired of worrying about economic doom, you're not alone.
---
Key points
Economic predictions for 2023 vary wildly, making it difficult to know who to trust.
If your financial foundations are strong, you'll be well positioned to handle wider economic problems if they arise.
If your emergency savings aren't where you want them to be, look for ways to cut costs or increase your earnings.
---
I don't know about you, but I'll remember 2022 for its skyrocketing cost of living and near constant warnings of economic doom. As we enter 2023, there are signs that inflation may be slowing and the jury's out on whether the U.S. economy will enter a recession. While I am interested in what the experts think, I've stopped paying attention to their predictions. Here are two reasons why.
1. The experts don't agree
Even among the experts, there's very little consensus about what might happen next year and how bad it might be. The economic impact of the pandemic and associated lockdowns and stimulus packages is unprecedented. A lot of the indicators economists normally use are topsy-turvy and as a result, there's a lot of uncertainty about what the year will bring.
Some senior figures in banking and business think a recession is inevitable. Others worry we'll hit a period of stagflation — a double whammy of economic stagnation and high inflation. On the other extreme, still others claim America can tame inflation and avoid a recession completely. Given the predictions vary from OK to bad to very bad, it's hard to know who to trust.
2. I'm as ready as I can be
The second reason I'm ignoring economic predictions is that I've done what I can to prepare and I don't see the point in worrying about things I can't control. Admittedly, I'm a person who's inclined to lie awake at 3 a.m. thinking about the ways in which everything could go wrong. I'm also a freelancer, which means I have less job security than many workers with full-time jobs. 
The following things help me sleep better at night.
My emergency fund is in good shape
One of my financial goals for 2022 was to beef up my emergency fund. I'd had to dip into it to cover several unexpected expenses at the tail end of 2021, so building back those savings was a priority. Right now, I have about six months' worth of living expenses in a savings account, and could cut my living expenses to make that money go further if needed. 
I don't owe any money
I am fortunate not to owe any money. That means I don't have to factor debt payments into my monthly outgoings, and I won't have to pay higher rates of interest on any loans or credit card debt. Not carrying debt made it easier to rebuild my emergency fund this year and frees up cash for other things, such as investing for the future.
I have a career plan
In the worst case scenario that I lose my main source of income, I've already mapped out where I might look for other jobs. Another step I took this year was to update my LinkedIn profile and my resume. If you're ready to go and know where you might apply, it's much easier to snap into action.
Preparing for a recession
You may be reading this and thinking, "Good for you — I'm not ready for a recession and can't see how to get there." Ten years ago, I would have thought the same. I had spent almost all my money and energy propping up a failing business and was barely able to cover the rent. I drastically cut my spending, took on every freelance job that was offered to me, and in time was able to rebuild my finances. It won't happen overnight, but you can do it.
If you need extra cash to pay down debt or build up your savings, start by making a budget. You can use a budgeting app or sit down with your bank statements and a piece of paper. Look at where your money goes each month and see if there are any ways you can shave off a few dollars. Every dollar you save is money you can use to strengthen your financial foundations. 
You may feel like you've squeezed every cent you can out of your budget and still don't have enough cash. If this is the case, perhaps there are ways you can earn some extra money. You might take on a side hustle or ask for extra hours at work. Or see if you have unwanted items you can sell online. The job market is still relatively strong, so it may be easier to pick up extra work now than later on this year.
Bottom line
One of the challenges in preparing for a possible recession is that many of the moves you can make require extra cash. That's something a lot of households have struggled to find this year as high inflation has put a big strain on people's bank accounts. 
It isn't easy, but many Americans can strengthen their financial positions, even if it means making short-term sacrifices. Ignoring economic predictions doesn't mean burying your head in the sand and ignoring the potential for economic difficulties in 2023. Instead, try to position yourself so you can handle whatever the year throws at you.
Alert: highest cash back card we've seen now has 0% intro APR until 2024
If you're using the wrong credit or debit card, it could be costing you serious money. Our expert loves this top pick, which features a 0% intro APR until 2024, an insane cash back rate of up to 5%, and all somehow for no annual fee. 
In fact, this card is so good that our expert even uses it personally. Click here to read our full review for free and apply in just 2 minutes.