If you're on a quest to be the very best and catch every Pokémon in existence, you'll be pleased to know that the Pokémon HOME app will be getting a welcome upgrade in 2022.
Following the launches of upcoming titles Pokémon Brilliant Diamond and Shining Pearl this November and Pokémon Legends: Arceus in January 2022, Pokémon HOME will be updated to include support for all three of these new games. This means that you'll be able to transfer Pokémon from the new games into HOME, just like you can currently with Pokémon Sword and Shield and Pokémon: Let's Go, Pikachu! and Let's Go, Eevee!.
Sword and Shield's Pokédex doesn't contain every Sinnoh Pokémon, so support for Diamond and Pearl (and Arceus) will no doubt be helpful in adding to your HOME collection. Slowly but surely, this current generation of mainline games and remakes on Switch is becoming a great way to get your hands on the majority of the 900 Pokémon that now exist.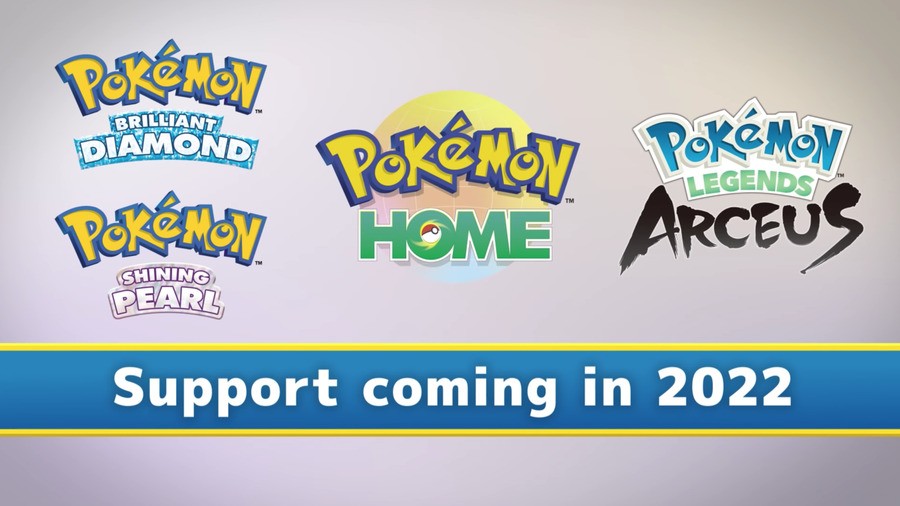 If you missed them, make sure to check out the brand new trailers for both Brilliant Diamond and Shining Pearl and Legends: Arceus. Yesterday's Pokémon Presents also unveiled a new Dialga & Palkia edition Nintendo Switch Lite, which looks very swish indeed.